The
Unknown
Afterlife
Future
planned
Avg. Avoidable Inheritance Tax
Save your loved ones' Future…with a few Minutes!
Covid-19 has made us lose our loved ones while losing thousands. We've decided to offer both our telephone and online wills at a 30% discount to help protect our families and their future.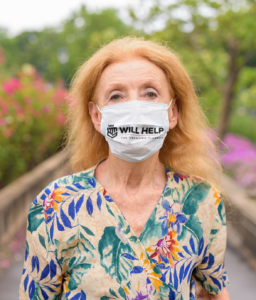 Karen
very professional
Very professional. quick and easy Thank you Andy
Excellent Service
excellent service , very happy. David
First rate service with Will Help
Very professional,friendly and speedy handling of probate issues which had been dragging on forever prior to their assistance. Highly recommended. Jane
Don't know why I did not write my will sooner!
Easy to use website, great communication and very efficient service. Great to have the option to regularly review my will and amend it at a time. Thank you Will Help. Karl
My Wife and I would recommend Will Help
My Wife and I would recommend Will Help legal Services to anyone going through Probate.They took care of everything, they were very Helpful, friendly, and saved us more than £8,000. Thank you will help. Katie
Will Help offer an excellent service
I would highly recommend. Simple, straight forward and highly reassuring. I am confident that my wishes will be implemented after my death and so can now get on with living. Huge thanks. Sam
The Will writing process was very easy
The Will writing process was very easy to follow in the online version I used. The follow-up was quick, and the advice given very useful. Definitely recommended for this service.
Dealing with our loved one's health and finances before and after we are gone can be difficult and incredibly stressful – and it usually involves an expensive trip to your local solicitor too. We created Will Help to change all that. We are tired of seeing our loved ones suffering, being exploited by unnecessarily losing out on what's owed to them while dealing with overpriced solicitor fees and complex jargon. Whether it's making things quick and simple with our online services or helping you through your journey with a hands-on qualified solicitor… WE WILL HELP.
Write your will from the comfort of your own home in just 10 minutes.
Get fixed-fee probate without the hassle from just £595.
Lasting Power of Attorney (LPA)
A Lasting Power of Attorney (LPA) allows your loved ones to take care of you and your finances if you become unable to do so yourself.
Not having a will can be disastrous, costing your loved ones thousands of pounds in lost inheritance.
From £595, you can get a fixed-fee probate without the hassle. Our professional probate specialists are standing by to support you.
Get an LPA to safeguard your future and leave important decisions to your loved ones.